Bradenton EV Charger Installation
EV Charger Installation Specialists Serving Sarasota, Manatee, and Southern Hillsborough & Pinellas Counties
If you've made the switch to an electric vehicle (EV), then you know finding a charging station is not always easy or convenient. Just as you'd fill your gasoline-powered vehicle up when your tank is empty, your EV needs to be filled up, too.
When it's time to fill up your EV, you may not have time to park your car at a store or charging location and wait for it to recharge. Instead of wasting time waiting for your car to recharge away from home, you can let your EV fill up while you sleep.
Installing an EV charging station at your home makes your electric vehicle even more convenient. You never want to risk driving away from home without enough charge to get where you need to go. At Anthony's Cooling-Heating-Electrical, we can help you select and install the perfect EV charging solution for your home.
Our Bradenton EV charger installation specialists are available to schedule an appointment anytime. Call (941) 347-0779 today to start planning the perfect EV charging solution for your home.
Types of EV Chargers Available in Bradenton
When you're ready to have an EV charging station installed in your home, you will need to select the right option to meet your vehicle and home needs. EV charging stations are available in a few types. The most significant difference between each type of station comes down to power output, which determines how long it will take your EV to reach a full charge. The size of your EV battery also impacts charging time. Our knowledgeable Bradenton EV charger installation specialists can answer your questions and help you pick the right charging station to meet your needs.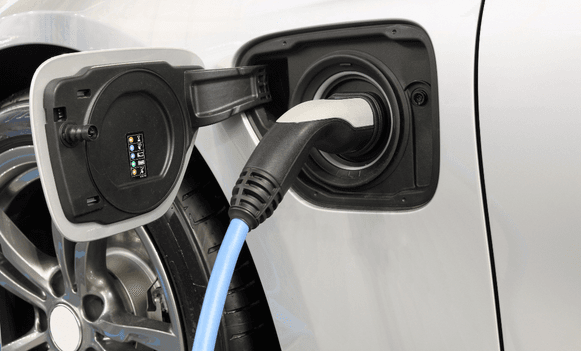 ​
There are several types of EV charger stations, including:
Level 1 Charging Station: Your basic household outlet is a level 1 charging station. Did you know you can charge your EV using a standard 120-volt household electrical outlet? When you purchase an EV, you receive an adapter to make your EV work with a standard outlet. While you can use any standard outlet, a dedicated outlet on a separate circuit can prevent problems with surges and devices disrupting EV charging. A level 1 charging station recharges your battery at a rate of 4 miles per hour, which averages 22 hours for a full charge.
Level 2 Charging Station: A level 2 charging station uses the same voltage as a household dryer. At 240 volts, a level 2 charging station recharges your battery faster than a level 1 charger, but charge times vary, with some stations charging at 15 miles per hour and others adding 60 miles per hour of charging. Because a dedicated 240-volt outlet is needed for a level 2 charging station, you will need to contact an EV charger installation specialist to add the appropriate outlet to your home.
DC Charging Stations: Also known as fast chargers, DC charging stations are only used in public places like malls, grocery stores, and airports. These charging stations are designed to provide a maximum charge while drivers complete other tasks. DC charging stations are not regulated for home installation, but more of these types of stations are being installed in areas around Bradenton and highways across the county.
Florida EV Charger Installation Incentives
The move to zero-emission and renewable energy is supported by your local, state, and federal governments, so it's not surprising there are opportunities for EV drivers to upgrade or add an EV charging station to their homes. Adding a charging station to your home while tax credits, rebates, and other incentives are available is a win-win! You can find current state and federal incentives on the US Department of Energy website.
Call our Bradenton EV charger installation specialists at (941) 347-0779 to schedule an appointment.
Hear From Our Customers
Top Rated Reviews
You won't find better - Ray S.

Fair and honest - Darcy C.

Trust in their service - Billy W.

Professional installation - Brian W.
Highly Trained Professionals

Technicians are EPA and NATE certified and receive 80+ hours of training annually.

Honest & Reliable Service

We always offer free estimates on replacements and free second opinions.

We're Always Available

Our team provides quality solutions with 24-hour real-time service year-round.

Best Rebates in Town

Rebates processed and equipment registered for you and paid upfront, no waiting.