Determining When You Can Fix Your HVAC Issue Yourself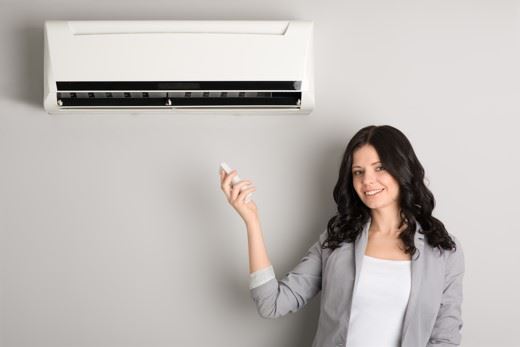 HVAC problems aren't always complicated. In fact, doing some basic troubleshooting can save you from booking unnecessary HVAC service appointments. Here, local HVAC contractor Anthony's Cooling-Heating-Electrical, Inc. shares a few things you should check before booking an HVAC service appointment.
If Your Unit Isn't Cooling or Heating
If your HVAC system isn't blowing warm or cool air:
Check to see if the system is turned on
If turning it off and back on again doesn't help, the circuit breaker (there should be a dedicated breaker for your HVAC system) may be tripped. Resetting the circuit breaker should restore power back to your HVAC system.
Reset your thermostat as well.
If you have a mini-split system and only the indoor unit is running, turn off the thermostat controls for one to three hours. Certain models are designed to self-reset if turned off for more than one hour.
If your HVAC system still doesn't blow air after this, call for repair services.
If You're Experiencing High Utility Bills
Check for leaks - In addition to maintaining indoor air quality, HVAC systems also maintain indoor temperatures. This means that if something is causing heat leaks–such as insufficient insulation or leaky windows–then the HVAC system increases its output to make up for the difference. Unfortunately, this results in higher utility bills.
Check your thermostat - Incorrect thermostat settings may also increase your HVAC system's energy requirements, so make sure your thermostat isn't set to a temperature that's too cold (or too warm).
If There Is No Airflow
If your HVAC system is turning on but you're not getting any airflow from the vents, something may be blocking them.
Check air filters - Check the air filters and make sure they're not clogged. Air filters need to be replaced every three months, or even sooner during periods of heavy use.
Check air ducts - Air ducts require cleaning and resealing every three to five years. Keeping the air ducts clean helps prevent leaks and maintain good indoor air quality.
If Your HVAC System Is Constantly Running
HVAC systems are supposed to automatically switch off when they sense the room has reached the desired temperature. If it seems to be running all the time, check your thermostat settings, as the thermostat may be set at a temperature that's too low for the cooling season or too high for the heating season.
Anthony's Cooling-Heating-Electrical, Inc. is your leading provider of HVAC installation and electrical repairs. Give us a call at (941) 347-0779 or fill out our contact form to schedule an appointment.